Health
What You Need to Learn When You're a Trainee Carer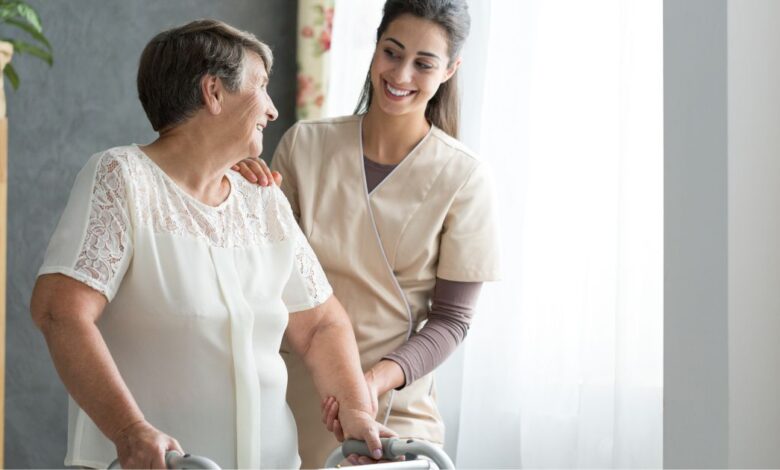 The UK's population is ageing at an unprecedented rate. The number of people aged 65 and above is projected to increase from 11.0 million to 13.0 million in the next ten years. This increase is due to medical advances and improvements in lifestyle. Also, it's expected that the elderly aged 85 and above will make up to two times as much of the population in 20 years as they do now. It is a lot of pressure on the NHS, which is already struggling to cope with the demands of an ageing population.
If you wish to ease the pressure on the NHS by becoming a carer, you must know what skills you must hone for the job.
Polish Your Communication Skills:
Communication skills are of utmost importance to a carer. Unlike regular nurse-patient interaction, a carer has to deal with patients who may not be able to communicate properly. Dementia, for instance, can make it difficult for patients to express what they need. In such cases, carers need to understand non-verbal cues and body language. They also need to be able to explain things clearly and concisely to patients and their families.
Some failproof tips to improve your communication skills are:
Avoid using jargon
Use simple words and sentences
Speak slowly and clearly
Repeat what you said to check if the patient/family member understood
Learn First Aid:
Accidents can happen anywhere, anytime, so you must know how to deal with them quickly and effectively. Knowing how to administer CPR and deal with bleeding and fractures can mean the difference between life and death in an emergency. Employers will often provide first aid training, but getting certified by taking a first aid course is also a good idea.
You also need to learn how to lift and move patients safely. It is imperative if you're working in a hospital or nursing home setting.
Familiarise with Essential Equipment:
Not all carers come with relevant experience, so it's important to learn about the different types of equipment you'll be using. An important piece of equipment is the nurse call system. It's a communications system that allows patients to request assistance from a nurse or carer. The system consists of a call point, which is usually a button or cord that the patient can press to summon help. Other essential pieces of equipment include:
Mobility aids like walking sticks, Zimmer frames, and wheelchairs
Hoists and slings
Bathroom aids such as toilet rails and grab-rails
Maintain a Cheerful Demeanour:
Caring for others is emotionally and mentally draining, so it's important to maintain a positive outlook. Patients are usually more receptive to treatment and care when they are around positive people. Also, a positive attitude can be contagious, so you might end up making the whole team happier.
Some tips to help you stay positive are:
Find time for yourself – take breaks, go for a walk, or read a book
Talk to someone – a friend, family member, or colleague
Join a support group
Conclusion:
These are just a few of the things you need to learn when you're a trainee carer. Becoming a carer is a big responsibility, but it can be very rewarding. If you're thinking of becoming a carer, make sure you're up for the challenge by learning all the necessary skills first. You don't want to risk making a mistake that could cost someone their life.