Health
Palliative Care Unveiled: What You Need to Know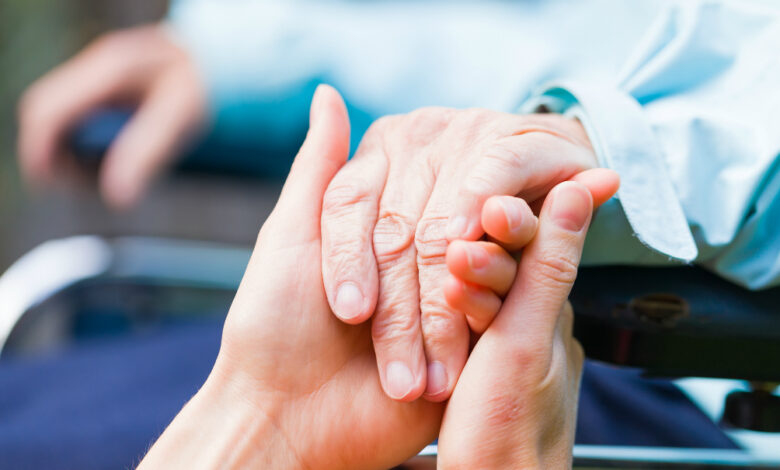 The perception and acceptance of palliative care has changed drastically over time. While palliative care was earlier associated strictly with end-of-life care, Patients, families, and caregivers now view it as a more comprehensive and inclusive approach. They understand it can be integrated at different stages of a severe disease.
It is crucial to uncover the various facts and facets around palliative care to eradicate these myths and promote a thorough understanding of the approach. People and their families can better address their care needs with a better palliative care assessment.
This article unveils seven fundamentals of palliative home care in London that you need to know about, whether you opt for private or government-funded services.
#1 Palliative Care is Different from Hospice Care
Palliative care is a specialised form of medical care intended to reduce the stress and symptoms of a life-threatening illness. It seeks to improve the general quality of life of patients and their families when dealing with complex medical issues, not just those related to end-of-life situations.
The basic tenets of palliative care are centred on offering comprehensive support. It addresses emotional, social, and spiritual issues and physical problems. Palliative care aims to enhance the patient's overall quality of life and comfort.
Most importantly, palliative care is not hospice care. General palliative care is appropriate at any stage of a severe illness, including in conjunction with curative treatments. On the other hand, hospice care is a specific type of palliative care designed for end-of-life situations.
Optimising the benefits of both approaches requires understanding their unique characteristics and broad application across different phases of disease. With such awareness, patients can get the best care possible, suited to their needs and preferences.
#2 Palliative Care Follows a Collaborative Approach
Palliative care follows a collaborative care paradigm involving multiple healthcare providers. Doctors, nurses, social workers, therapists, and other professionals work in tandem to meet the various requirements of patients. This multidisciplinary approach guarantees a thorough and balanced care plan.
Physicians help manage medical aspects, treat symptoms, and coordinate care. Nurses watch after patients, offer practical care, and help with symptom control. Social workers link patients with resources while concentrating on their profession's emotional and social aspects. Therapists provide counselling and rehabilitation services that promote both mental and physical health.
This collaborative approach helps handle the different facets of a patient's disease. Diverse professionals contribute their distinct areas of expertise, guaranteeing a thorough consideration of physical, emotional, and social aspects.
#3 Palliative Care Relies on Shared Decision-Making
Palliative care emphasises shared decision-making, in which patients and their families actively create care plans. This ensures that the care plan reflects patients' and their families' needs, preferences, and cultural values. The involvement of patients and their families in the decision-making process improves the entire experience and cultivates a sense of control.
#4 Palliative Care May be Opted for Different Illnesses
Palliative care is not restricted to those with specific disorders. It can be easily combined with ongoing therapies for various chronic illnesses. Palliative care recognises the effect of chronic diseases on the entire support system and offers support to the patient and the family. All the participants receive practical, psychological, and emotional support.
Palliative care has also proven beneficial to cancer patients. It addresses treatment's physical symptoms and side effects while offering emotional and spiritual support. Experts in palliative care collaborate closely with cancer patients to manage symptoms like pain, nausea, and exhaustion. They emotionally support patients and their families, promoting coping mechanisms and resilience.
#5 Palliative Care Focuses on Quality Instead of Quantity
Palliative care is primarily concerned with improving the overall quality of life for patients suffering from serious illnesses by using a comprehensive method of managing their symptoms. Palliative care seeks to offer all-encompassing support by attending to the physical, emotional, and psychological aspects.
Effective symptom management is one of the main objectives since it guarantees that patients receive respite from pain, discomfort, and other complex elements of their illness. Physical and mental well-being are intertwined, and this is taken into consideration in holistic symptom management.
Palliative care strongly emphasises treating patients' emotional and psychological needs in addition to their physical symptoms. This includes therapies for general emotional well-being, mental health assistance, and counselling. There are services available to assist with navigating the challenging grieving process.
#6 Palliative Care is a Vital Healthcare Component for All Stages of Disease
A common misconception is that palliative care is only appropriate in cases where a person is nearing death. On the contrary, palliative care can be combined with curative treatments to offer patients comprehensive support early on in their illness.
There is also a misperception regarding the supposed contradiction between curative and palliative care. Palliative care addresses the broader dimensions of well-being in addition to curative treatments. Therefore, it is not incompatible with efforts to cure the underlying sickness.
Palliative care stigmas can make it more difficult for people to embrace and use it. These stigmas are eliminated by promoting candid discussions and normalising palliative care as an essential part of treatment.
#7 Palliative Care Services can be Accessed in Various Settings
Palliative care services are offered in various healthcare environments to accommodate patients' different requirements and preferences. Patients can opt for palliative care services in their homes, nursing homes for long-term care, or hospitals to manage acute symptoms.
Multiple contexts for treatment delivery enable a more individualised and patient-centric approach. For example, home-based palliative care promotes familiar surroundings and allows for a more customised approach. Remember, however, that such requires open communication and comprehension of preferences.
Consider the financial implications and insurance coverage while seeking palliative care. Options include private insurance plans, Medicare, or Medicaid. Patients and their families must review coverage specifics, such as prescription drugs, in-home treatments, and consultations. It is easier to manage the financial components of palliative care when there is clear communication with insurance companies.
Conclusion
Palliative care is a complex field. Therefore, patients and families seeking palliative care must be as comprehensive as possible when understanding the area, from its fundamental concepts to myriad benefits.
For instance, opting for palliative home care early on in a severe illness can result in better symptom control, a higher quality of life, and increased support for patients and their families. As the field continuously evolves in contemporary healthcare, caregivers and families must educate themselves about the latest techniques, support systems, and communication channels.