Health
Air Pollution Linked to Mental Illnesses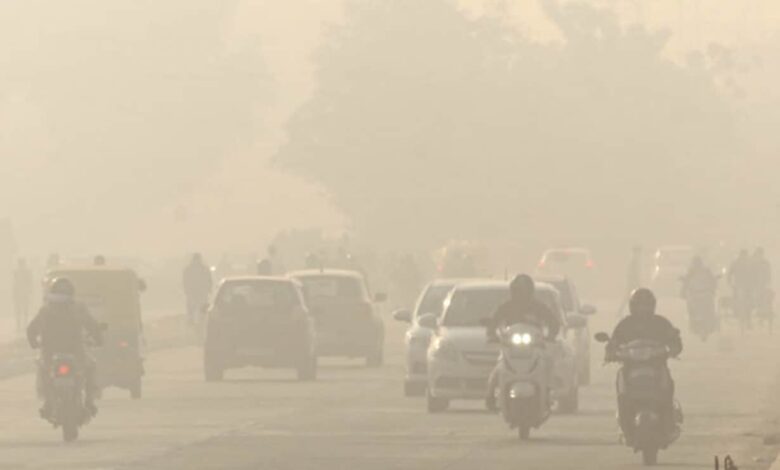 The British Journal of Psychiatry published a study in 2021 that indicated a connection between air pollution and mental health issues. According to the study, exposure to toxic air can lead to an increased risk for certain mental illnesses. The research had 13,000 participants from an identified part of London but the results can apply to other cities, particularly those that are in developed nations.
Considered one of the most comprehensive studies of its kind, the research revealed that even the slightest increase in the exposure to NO2 or nitrogen dioxide can result in a significant increase of about 32% for those who will need community-based treatment and around 18% increase for those who will need to be hospitalised.
Conducted by Imperial College London and King's College London, the research revealed that people suffering from depression, bipolar, schizophrenia, and other psychotic and mood disorders and exposed to air pollution will most probably have to get community-based treatment or be admitted to the hospital compared to those who didn't have toxic air exposure.
The study also uncovered how the high levels of NO2 hovering over homes can lead to an increase in the need for mental health issues treatment. There were also findings that indicated how particulate matter (PM2.5) and nitrogen oxides or NOx can result in a moderate increase in the need for treatment or hospitalisation.
Royal College of Psychiatrists President Dr. Adrian James believes that air pollution has become a mental health emergency. He further added that the best way to address the issue is to improve the quality of air.
The University of Bristol's Joanne Newbury, who was a member of the research team, said that air pollution can be modified, which can help in the reduction of exposure. Additionally, simple projects such as the low-emission and Clean Air Zones serve as interventions that are more easily done than interventions at the individual level.
 When it comes to pollution, there are no safe levels. Even if a person is exposed to only a small amount of polluted air, there will already be significant effects.
Nitrogen oxide
One of the pollutants the research focused on is nitrogen oxide, also known as NOx. It has devastating effects on both the environment and human health. Two of its main components are nitric oxide (NO) and NO2 or nitrogen dioxide.
NOx helps in the creation of smog, ground-level ozone, and acid rain. It also has negative impacts on vegetation, making crops and plants more sensitive to frost. Nitrogen oxide also affects plant growth.
The most deleterious effects of nitrogen oxide are on human health. Anyone who is exposed to NOx can suffer from various illnesses and diseases.
For low-level NOx exposure, the effects are the following:
Headaches
Corroded teeth
Breathing problems or shortness of breath
Asthma
Bronchitis
Emphysema
Nausea
Vomiting
Other respiratory issues
For exposure to excess levels of nitrogen oxide, the effects are as follows:
Increased risk for cardiovascular diseases
Increased risk for certain cancers
Laryngospasm
Asphyxiation
Reduced lung function
Premature death
Nitrogen oxide also triggers mental health issues, such as depression and anxiety.
The first case of premature death due to air pollution in the UK was that of Ella Kissi-Debrah, a nine-year-old who expired in 2013 after multiple visits to the E.R. for seizures and various respiratory issues (particularly asthma). Ella died after an asthma attack.
An inquest on her early demise was required and in December 2020, the coroner announced Ella's death as officially precipitated by air pollution. The young girl and her mother lived near South Circular Road in Lewisham south London, one of the most polluted areas in the city. She walked to school every day and was thus exposed to massive amounts of NOx.
Nitrogen oxide is popular in the automotive industry because it is primarily emitted by road transport, particularly diesel engines. NOx was also the main reason why the diesel emissions scandal is one of the biggest scams in the global automotive industry.
Diesel emissions scandal
The Dieselgate scandal or the diesel emissions scam involved several popular vehicle manufacturers, with German carmaker Volkswagen the first to have been implicated. Mercedes-Benz, another German manufacturer, was implicated next. Other carmakers affected by the scandal include BMW, Renault, Peugeot, Audi, Skoda, Jeep, and Nissan, among others.
US authorities called on Volkswagen in September 2015 for allegedly installing defeat devices in their diesel vehicles.
A defeat device is programmed to automatically recognize when a car/van it is installed in is in the lab for regulatory testing. Once it does, it automatically suppresses emission levels so that these will stay within the limits regulated by the World Health Organization.
When the vehicle is driven in real-world road conditions however, it emits voluminous amounts of nitrogen oxide – amounts which are multiple times in excess of the EU and WHO standards. This makes the vehicle a heavy pollutant.
Car manufacturers involved in the scandal have had to pay fines and compensation to the customers they deceived. Every affected car owner can receive thousands in compensation.
Emissions scandal compensation
Affected car owners are encouraged to file an emissions claim or Mercedes emissions claim, and the best way to do this is to work with a professional panel of emissions solicitors. They know every step of the process – from the requirements down to the claiming of the compensation. Emissions.co.uk is exactly what you need; so, visit their website and see if you are eligible to claim today.